Michelle K. Boyd
Chief Executive Officer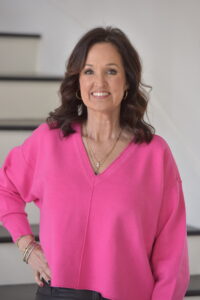 I'm often asked about my "job title."  Am I the CEO or COO?  My passion is to service my customers!  Over 20 years ago, I set out to start developing business relationships, but somewhere along the way, I have developed many friendships.
Michelle is affectionately known as "the thread lady" for her 20+ year career in the industrial thread industry. In 1989, Michelle began her career in the thread business at Bemis Mills, in Bemis TN. She spent weeks in the plant watching all the details and precision of making thread. The trucks arrived from the area gins filled with cotton bolls. The plant had 4 floors of manufacturing and Michelle was able to spend time in each department learning all the details of every process. Along with fabric, there were two main yarns manufactured- Ring Spun and Open End. The processes for manufacturing yarns was long and complicated. However, you are no longer able to witness this process in the United States.  If you want ALL of the details on these processes, just give her a call and she will be happy to share her wealth of knowledge with you! I can assure you there are very few, if anyone, left in this industry that have witnessed the entire process like Michelle has been able to.
Michelle has been married to Larry for over 25 years and they have 4 grown daughters- Mandy, Laramee, Kenadee and Delanee, plus two fur-babies, Mercee & Coco Chanel- who are very demanding of Michelle's time and attention.  As empty-nesters, they enjoy going on new adventures together and visiting their girls, who reside in four different states!
Michelle attributes 100% of her success to her Father above. She made a promise when establishing TSS, to give Him all the glory. The foundation of TSS is built on faith and prayer. This journey has not been about finding earthly riches and success, but has been about paying it forward and helping others along the way.  Matthew 5:16 says, "Let your light so shine before men that he may see your good works and glorify your Father in Heaven." As He promises, He has been forever faithful and His blessings flow.  No matter what anyone says, BUSINESS IS PERSONAL!
Want to talk to Michelle?  Give her a call at (888) 424-1946, ext. 101 or email her at michelle@tssip.com
Kenadee B. Watson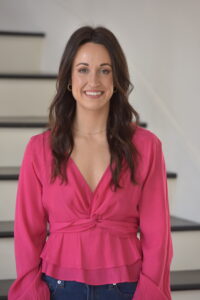 Kenadee is the middle daughter of Larry and Michelle and a graduate of the University of Tennessee at Chattanooga where she received a Bachelor of Science in Marketing. Kenadee will be on the road for TSS.  She'll be visiting customers and vendors, so we can put faces to the voices we've spoken to for so long! This works out well for TSS and Kenadee, because she loves to travel and try new things. Kenadee isn't a fan of cold weather and does all she can to avoid it! She loves dogs and is a mom to her fur-baby, Briggs. She is also an alum of Chi Omega Sorority.  Click here to follow along on Kenadee's travels.
You can talk to Kenadee by calling (888) 424-1946, ext. 108 or emailing her at kenadee@tssip.com
Marlie Richardson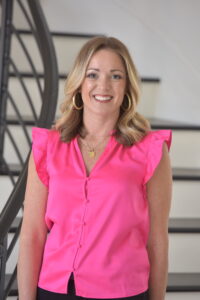 Marlie is originally from Ohio, but she attended college at the University of Tennessee at Knoxville where she met her husband, Jamie.  Upon completing college, they moved to Jackson, TN, where Jamie is from and works in his family business. Marlie has worked in the retail business for the past nine years, so customer service and the "small business way" are at the forefront of her interaction with customers. She is the mother of two daughters, Graylynn (11) and Ford (5). They love the outdoors and that's where you'll probably find them on any given nice day, especially in the fall (her favorite season) unless football is on! Marlie has a connection to the Boyd family too.  She was Kenadee's cheer and gymnastics coach when she was in high school and Kenadee was Graylynn's summer nanny for a few summers.
You can talk to Marlie by calling (888) 424-1946, ext 109 or emailing her at marlie@tssip.com