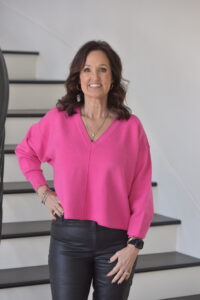 What do you get when you mix a recently laid-off thread saleswoman whose house burned to the ground with a twenty-something attorney undergoing chemotherapy and radiation for stage three breast cancer and a marketing guru who isn't afraid to try anything and loves a challenge? A pity-party would not be too far off the mark, but amid all the mayhem, a new company was born that would prove that great things can happen when people follow their passions, support one another, and treat their customers like family.
This company, TSS Industrial Packaging, LLC, was formed in Tennessee on August 17, 2006, by Michelle Boyd, Jessi Pruett, and Jenci Spradlin. TSS strives to relate to customers in a way that is personal and authentic. We decided early on that TSS would reflect our distinct personalities as women, mothers, survivors, and creative professionals, hence the use of hot pink as our signature color.  Sadly, Jenci and Jessi are no longer a part of the TSS family; Jenci left in 2010 to follow her dreams and other interests and Jessi left in 2013 to focus more time on her growing boys.
TSS is a virtual company, operating out of our homes, which allows us to do business anytime from anywhere, and gives us the freedom needed to raise happy healthy families. By not operating a warehouse or manufacturing plant, TSS doesn't spend valuable time touching the products we offer; rather, we are free to spend all our time touching the lives of our customers through personal service and attention.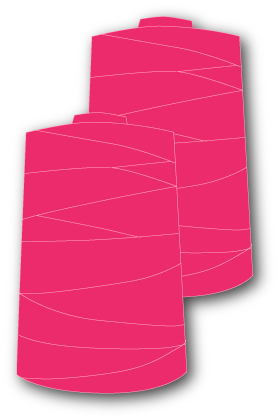 We focus on offering the products that we know best and can stand proudly behind: industrial threads, crepe sewing tapes, filament yarns, stretch wrap and slip sheets. We were named the 2007 Emerging Business of the Year, by the Jackson Area Chamber of Commerce and we are certified by the Women's Business Enterprise National Council, as a Women's Business Enterprise.  We are recognized as a minority vendor by several of our customers.
Our history of nurturing and supporting one another through the good times and the bad stands as testimony to our core beliefs as a company. We believe in passion. We believe in following dreams. We believe in always telling the truth. We believe in wow-ing our customers. We believe that the devil is in the details. We believe that great service can't be delivered by a cookie-cutter. We believe in living a life that really matters, because at the core, we're touching people's lives. Selling industrial packaging?? Absolutely! Why not??